It's that time of year once again folks, time for the best Women's Wrestling tournament in the world! That's right, it's time for the 12th annual 5-Star Grand Prix! We're going to be looking at both the Red Block & The Blue Blocks!
Perhaps the most exciting time for Stardom fans each year, the grand prix always delivers plenty of surprises and upsets along with phenomenal matches. This year promises to be no different despite the decrease in the number of participants.
That's right folks, we have a total of twenty participants this year but that won't diminish the quality that we are about to witness.
All of that said, we're going to preview the blocks individually like always and we're going with the Red Block this time and it is stacked. Let's dive right into it.
---
Tam Nakano | The Double Champion
The winner of the red block last year and the current Wonder -and- World of Stardom Champion, Tam Nakano comes into the tournament with a lot of momentum on her side. She has yet to win the tournament but she is always a threat to do so. The only thing possibly holding her back from winning it all is that she holds those two titles.
While it would be great to see Tam win this year, I just don't see it happening. She will have a really good tournament but won't win it, unfortunately.
---
Mayu Iwatani | The Stardom Icon
As always, Mayu Iwatani comes into the tournament as an obvious favourite. She won it before, back in 2018, but she hasn't come close to winning it since. It doesn't help her cause that there has never been a woman to win this tournament twice. While if anyone on the Stardom roster could do it, Mayu would be the obvious choice to do so.
She's the Icon of Stardom for a reason and she always has the chance to win it all. I don't see her doing so. She could win the block but she won't win the tournament this year.
---
Saya Kamitani | The Golden Phoenix
As a former Cinderella tournament winner, Saya Kamitani can be viewed as a favourite in the Grand Prix. She's extremely athletic and is always a threat in any match that she finds herself in. That said, Kamitani has some serious threats to get through in this year's tournament. The odds are against her, as they are everyone in the Red Block, but if anyone can rise above the odds it is Saya Kamitani.
You will all see as I continue this that the Red Block is going to be difficult to win and honest to god, I don't see Saya being the winner. She has a great chance, don't get me wrong, but I don't think it's her time.
---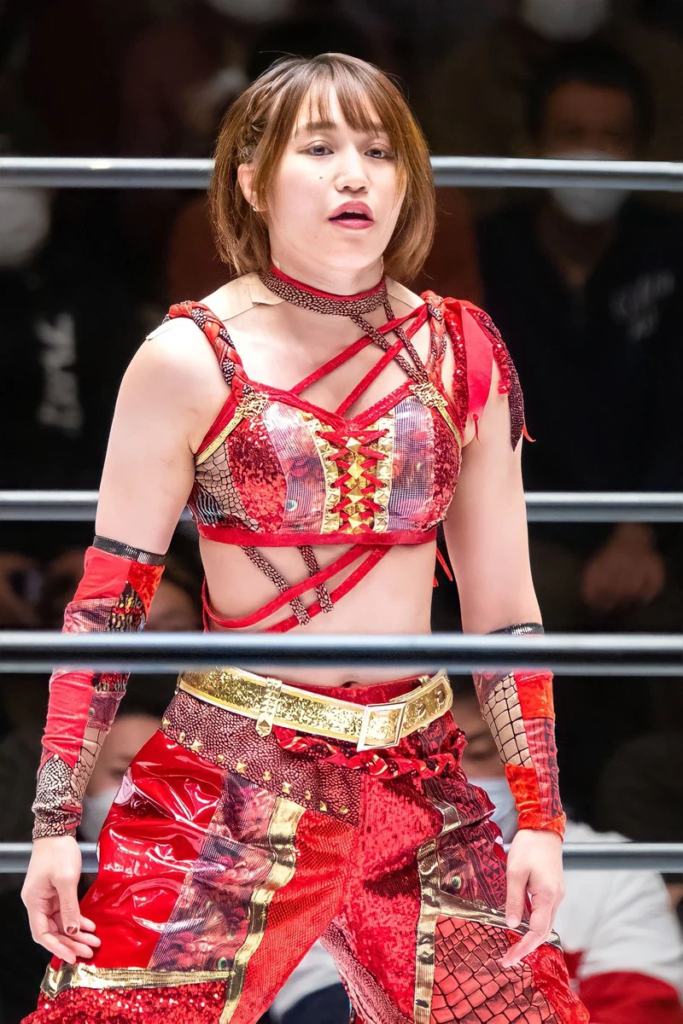 Syuri | The 2021 Winner
You want to talk about a threat in this tournament then you have to talk about Syuri. She's got MMA experience, has won the tournament before and is one of the few women who have successfully cashed in their title match. When you look at the red block, there is no bigger threat to anyone than Syuri. That said, there has never been a repeat winner and Syuri won't be the one to do it.
Yes, she will do some damage, maybe even play spoiler to some of the favourites, but she will not win the tournament this year. I don't see it happening at all.
---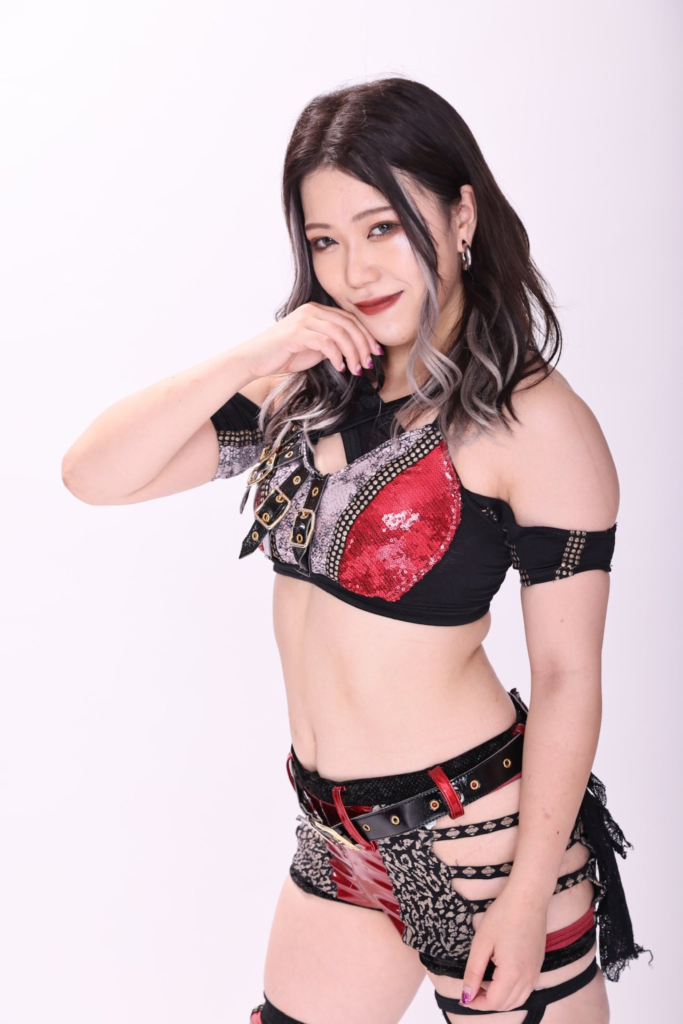 Suzu Suzuki | The Red Block Prodigy
Entering her second 5-Star GP is Suzu Suzuki, the 20-year-old hardcore princess. Viewed by many as a true wrestling prodigy, Suzu has spent most of her early career participating in hardcore and death matches, hardening her into a true veteran at such a young age.
If there is anyone in this block that can defeat every single woman in this tournament, it is Suzu Suzuki. She isn't afraid to fight dirty if need be and she sure as hell won't back down from anyone. Will she win the block? Unlikely, but she has one of the best chances to win it all.
---
Starlight Kid | The Tigress, The Threat, The Darkhorse
It feels like every year I say that Starlight Kid will be a threat in the tournament, and every year I seem to be proven right. SLK is a massive fan favourite and is one of the truest threats to anyone in the tournament. With a high-flying style ad unpredictable moves, SLK is comfortable everywhere the match can and will take place. She's not afraid to break the rules or fight dirty, making her my pick to play the dark horse in the Red Block.
As much as I wish we could get an AZM vs SLK final in the tournament, I don't think we will get that this year. SLK will put up a fight this year like she does every year but she will not win the block or the tournament.
---
Natsupoi | The Fairy Spoiler
Natsupoi might not have the best odds this year. She's got a lot of powerhouses to contend with, not to mention one of her rivals in the dark horse that is SLK. Her chances of winning might be slim, but Poi is the perfect participant to play the spoiler this year. With her odds of winning low on paper, who better to play this role?
She can defeat everyone in the tournament if she can play to her strengths which is to use her high-speed skills to keep them all off balance. I don't think she can do it, but she will be a threat to my pick as the winner of the block.
---
Hazuki | The Red Block Wildheart
My pick to win the red block this year is the Wildheart which is Hazuki. Ever since returning to Stardom, Hazuki has been a real threat to everyone in the company. With multiple reigns as a Goddess champion since her return, Hazuki has a really good chance of being hard to beat. She put up one hell of a fight in last year's tournament and could have won the thing, but it wasn't her time. This year, I think and hope that she will win it.
The Blue Block has won the tournament the last two years so it is high time that the Red wins the whole thing. My pick stands, Hazuki to win the red block and win it all.
---
Natsuko Tora | The Wicked Bully
The biggest bully in the whole tournament is Natsuko Tora. She is also the one who is most likely to not care about results and just try to beat people up. She won't win many matches this year and that will be perfectly fine with her. As long as she gets to hurt people, who care about winning, right? That's what Tora will be thinking.
The only person she might not try to hurt is her teammate SLK, but you can never know what this dangerous person will do. Tora will not come close to winning the block or the tournament. I'll be surprised if she wins more than two matches this year.
---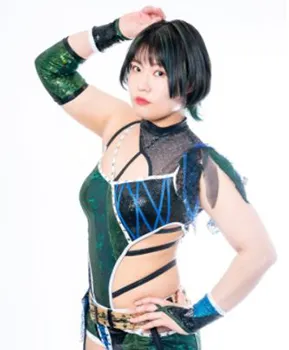 Ami Sourei | God's Eyes Princess
Ami Sourei enters the tournament for the second time and looks to improve on her eleven-point performance. She surprised me last year, showing that she could hang with everyone in the tournament and even pulling a few upsets in the process. Unfortunately for her, she is still very young in her career and it isn't her time yet. Something I could see happening is her facing Mirai sometime in the finals of one of these tournaments, and she will have another great showing, but it isn't her year. She'll fight hard, she will pull out some upsets, she'll earn her points… but Ami Sourei won't be able to win it all.
That's it for the red block preview folks. If you want to read more about this year's 5 Star Grand Prix, check out my preview of the Blue Block as well. See you in the tournament!