Over the past few centuries, elections have spawned many unique accolades and statistics. Here are 10 mind-blowing statistics about UK elections.
The Most Votes Won By A Political Party Was For The Conservatives In 1992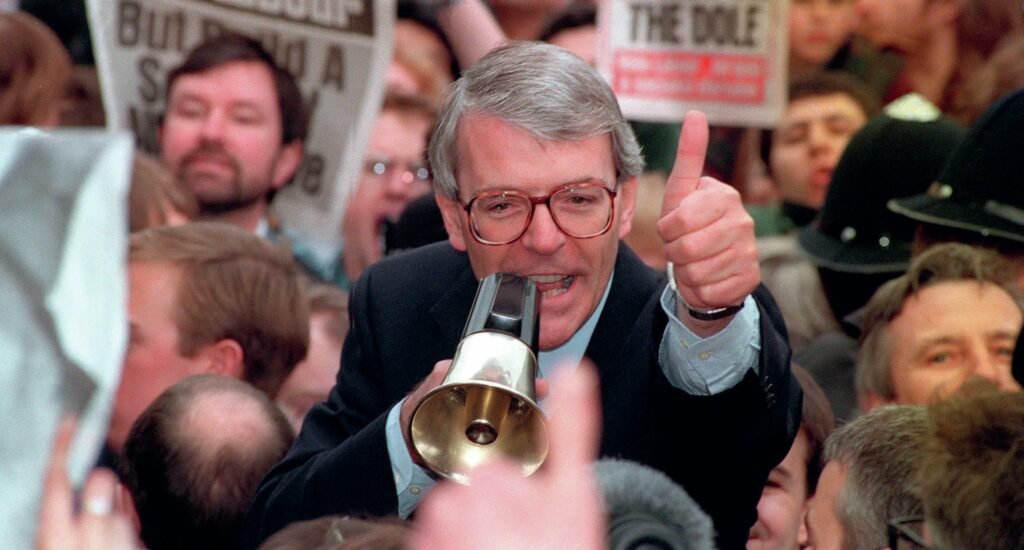 In 1992, against all odds, John Major pulled it out of the bag to emerge victorious in that year's election. Able to hold onto a majority, Major won over 14,093,007 votes, the most ever won by a political party, with no party before or since topping 14 million. Incidentally, despite winning 500,000 less popular votes in 1997, the Tony Blair-led Labour Party was able to gain nearly 100 more seats.
---
1974 Was The Most Recent Occasion A Prime Minister Who Came To Power Through A General Election Was Ousted After Losing An Election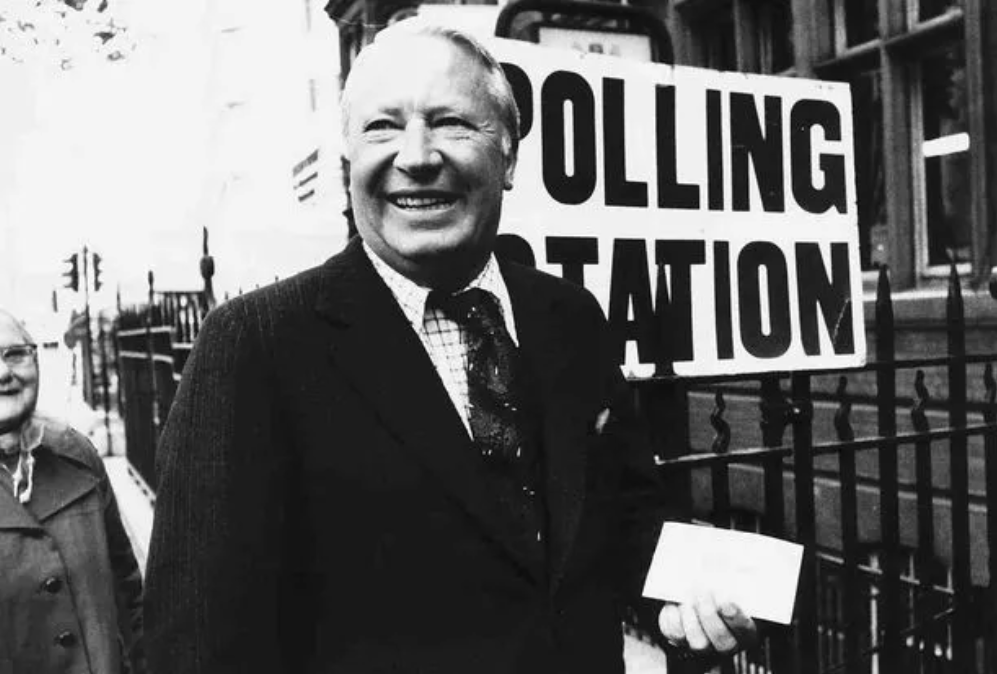 In the election that took place in February 1974, Edward Heath lost his majority and, unable to form a working coalition, was forced out of office in place of a Labour minority government. Heath had come to power through the 1970 election, triumphing over opponent and incumbent PM Harold Wilson.
Since then, no MP who came to power through a general election has exited via a loss (looking at Margaret Thatcher, Tony Blair, and David Cameron) nor election loser come to the UK's highest office through an election (look at James Callaghan, John Major – although he did win one – and Gordon Brown).
---
The Largest Ever Swing Took Place In Scotland During The 2015 Election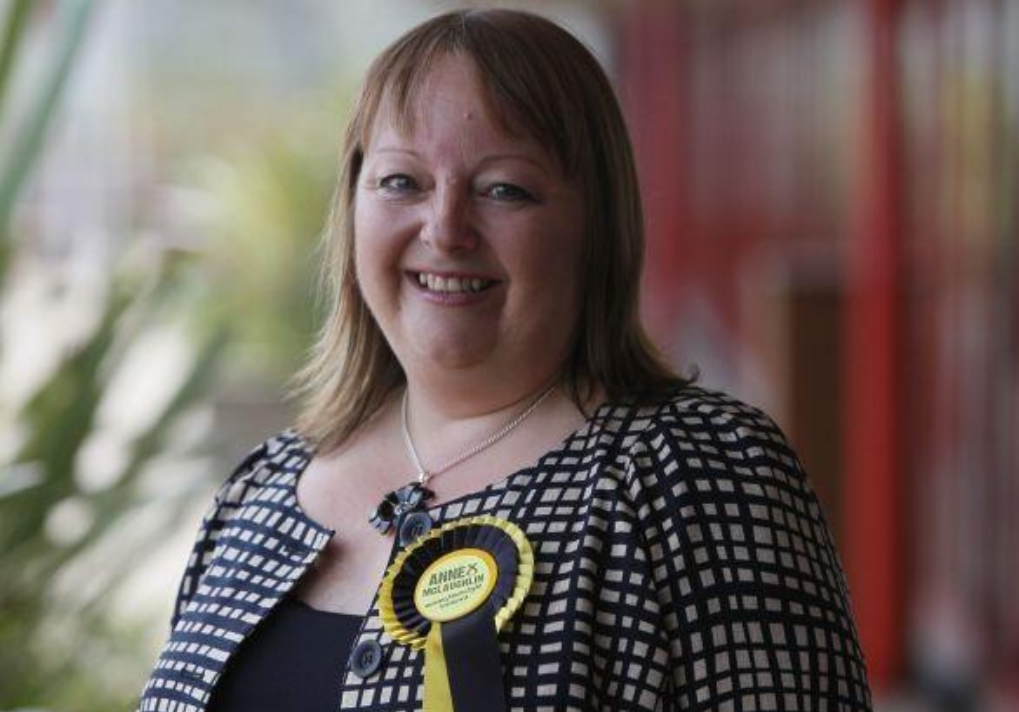 The 2015 election was one to forget for Labour. Not only did they fall further behind the Conservatives – who were able to gain their first majority since 1992 – and lose Shadow Home Secretary Ed Balls but they suffered a historic haemorrhage in Scotland.
In 2010, Labour had 41 out of 59 seats in Scotland; in 2015, they won one. The Scottish National Party hoovered up 56 seats after the previous year's momentous Scottish Independence vote energised voters to the SNP's cause.
In Glasgow North East, Anne McLaughlin took the seat for the Scottish National Party, beating Labour's Willie Bain with a 9,222-strong result. In what the British Election Study has dubbed the most left-wing constituency in the country, Bain had 58.3% of the vote in 2010 but barely scraped above a third in 2015.
The mammoth 39.3% swing to the SNP is the largest recorded swing in general election history.
---
2015 Saw The Youngest MP Elected Since The Great Reform Act of 1832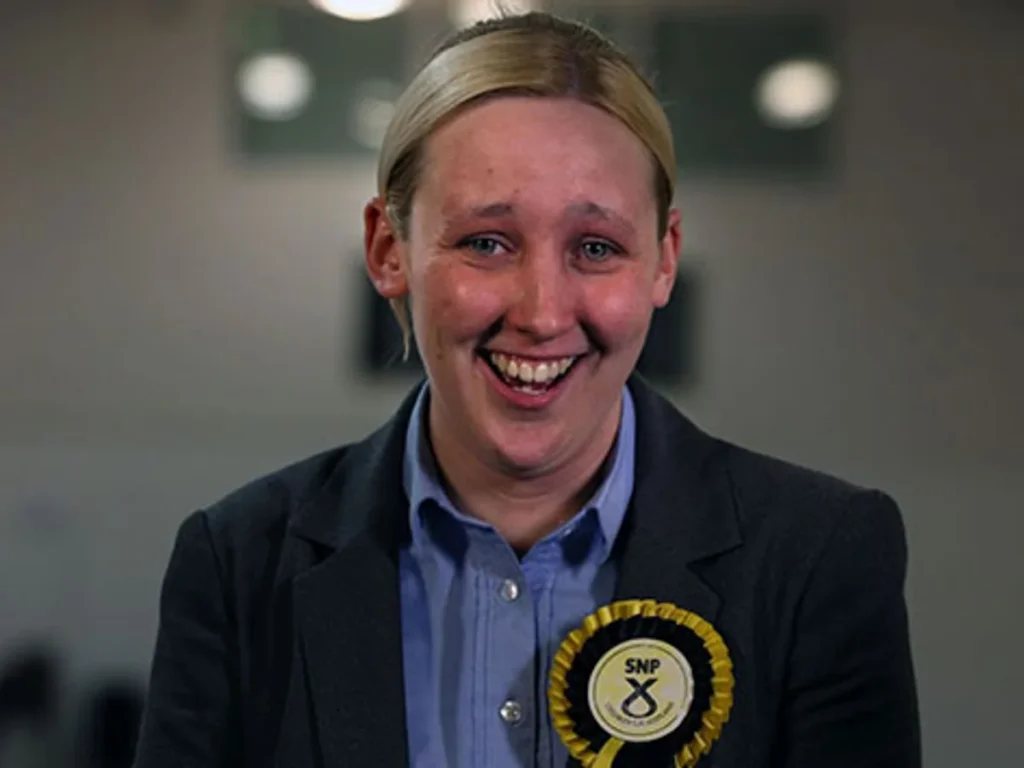 Sticking with Scotland in 2015, the SNP were able to obtain a major victory when Shadow Foreign Secretary Douglas Alexander was defeated in Paisley and Renfrewshire South by SNP candidate Mhairi Black.
Black, who was just 20 at the time of her election, was the youngest MP elected since the 1832 Reform Act, which enfranchised middle-class voters and allowed one in every five citizens to vote.
At the time, she was still an undergraduate at the University of Glasgow.
---
In 2015, UKIP Won 12.5% Of The Popular Vote But Only One Seat
2015 too saw the electoral rise of Nigel Farage's United Kingdom Independence Party. It is often claimed that the UK's voting system is inherently disproportional, with the results in Westminster not truly reflective of people's actions at the ballot box.
One example was UKIP's ability to gain 12.5% of the popular vote in 2015 only to win 0.15% of seats. Tory defectee Douglas Carswell's re-election was the only UKIP MP elected that year.
The Liberal Democrats, who did appallingly that year, were still able to win more seats despite being pushed into fourth place with 7.9% of the vote. Due to their concentration in Scotland, although the SNP are only on the ballot in Scotland, they picked up 56 seats on less than 5% of the national vote.
Another good example of the perceived electoral discrimination against third parties is in 1983 when the SDP-Liberal Alliance picked up over a quarter of votes at 25.4% but won just 23 (3.5%) of the parliamentary seats.
---
The Most Candidates To Stand In One Constituency Was In 2005
2005 was a bad year for Tony Blair, feeling the effects of the Iraq War on his majority. Famously, thinking he had lost his seat, Labour rebel Bob Marshall-Andrews declared: "I've not the slightest doubt that on a very bad night, my going in this constituency will be one of the very few things that will cheer the prime minister up." The swelling of opposition is evidenced by the record 15 candidates who stood against the prime minister.
As well as major party opposition, Blair was challenged by a few notable names, among them ex-Page 3 girl Cherri Gilham to former Greenham Common peace activist Helen John. The most notable independent though was Reg Keys, who made the night extremely uncomfortable for the Labour leader considering he was standing due to the death of his son who was fighting in Iraq.
---
Only One 'Independent' MP Has Been Re-Elected In Successive Elections Since World War Two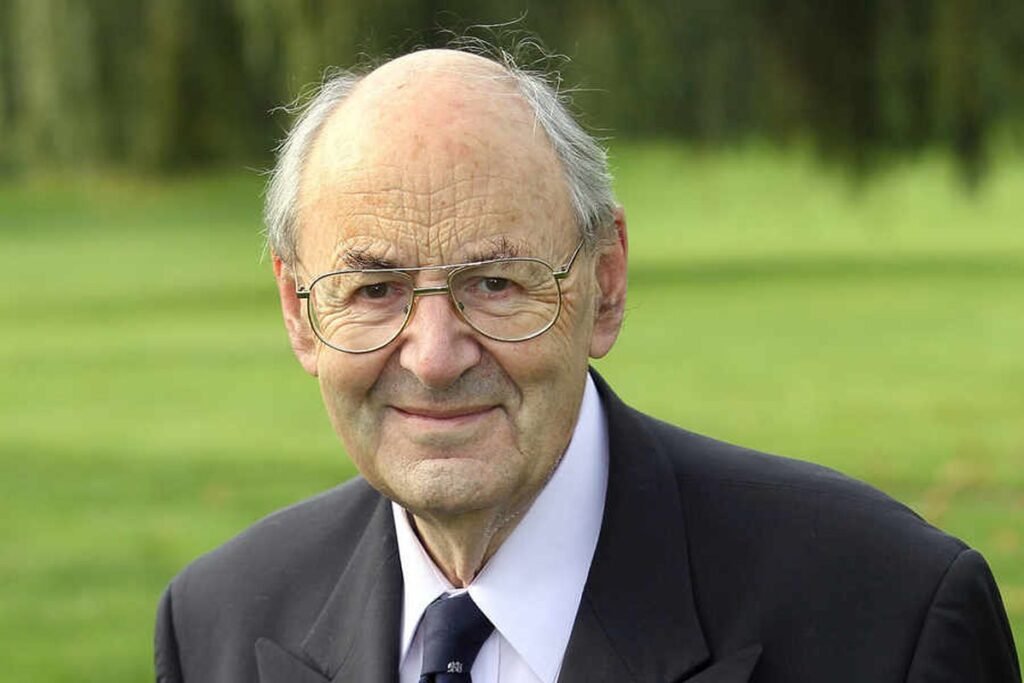 Only one man in Great Britain has been elected in consecutive general elections since 1945.
The only man to do so is Dr Richard Taylor. Elected as the MP for Wyre Forest in the 2001 election, Taylor successfully ran on a one-issue campaign relating to the closure of the Kidderminster A&E department due to NHS cuts.
The Independent Kidderminster Hospital Health and Concern Party member stormed to victory with nearly 60% of the vote and a 17,500 vote majority and was able to retain the seat in 2005, undoubtedly helped both times by the Liberal Democrats' choice to stand aside.
---
In 1987, Margaret Thatcher Became The First Prime Minister To Lead Her Party To Three Consecutive Party Wins Since 1820
In 1987, Neil Kinnock had the unenviable job of trying to close the Conservatives' gaping majority after their landslide victory in 1983. Although able to recoup some losses, it was nowhere near enough to topple "The Iron Lady" who crusaded to a third term.
Memorably holding up her index, middle, and ring fingers in a gesture of the number three, Thatcher became the first person since the Earl of Liverpool in 1820 to lead her party to three consecutive election victories.
A dominant display, she was not the first to win three elections (Harold Wilson won non-consecutive elections in 1964, 1966, and two in 1974, actually more than Thatcher) or the last (Blair won in 1997, 2001, and 2005), it is still a heck of a feat and a historical emphasis on just how impactful Britain's first prime minister was.
---
2019 Saw The Oldest MP Ever Unseated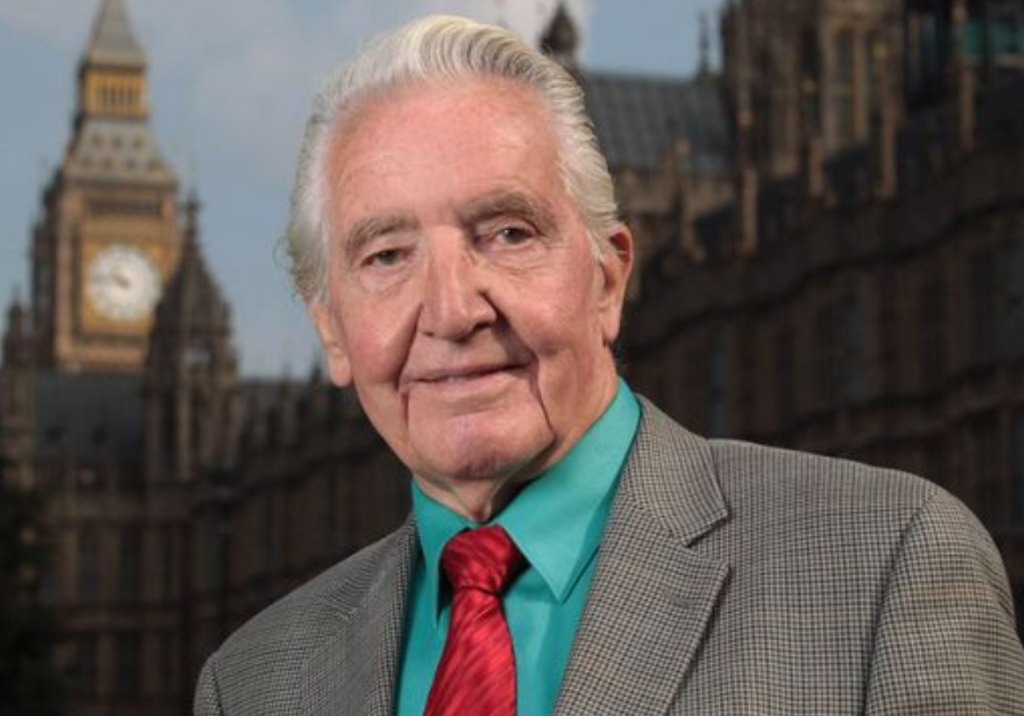 It is fair to say that Dennis Skinner is the stuff of legend in socialist circles.
An ex-coalminer, Skinner was a backbencher throughout his 49 years in Parliament but was nonetheless able to make a mark as a boisterous hardliner, whether he was getting himself kicked out of the chamber for his many insults, heckling the black rod at Parliament's opening or rebelling against the Labour leadership.
In the 2019 election, with then-Father of the House Ken Clarke having lost the whip and set to step down, Skinner – who had held the safe seat of Bolsover since 1970 – would become the longest-serving active member, already the longest-tenured Labour MP ever.
However, the Conservatives were able to smash the red wall and Mark Fletcher was able to nab the seat, due to national factors such as Jeremy Corbyn's lunge to the left and local factors such as Skinner's inability to campaign due to hip surgery.
87 at the time he was vanquished, Skinner is the oldest recorded MP to lose his seat.
---
No Party Has Won Over 50% Of The Vote Since 1931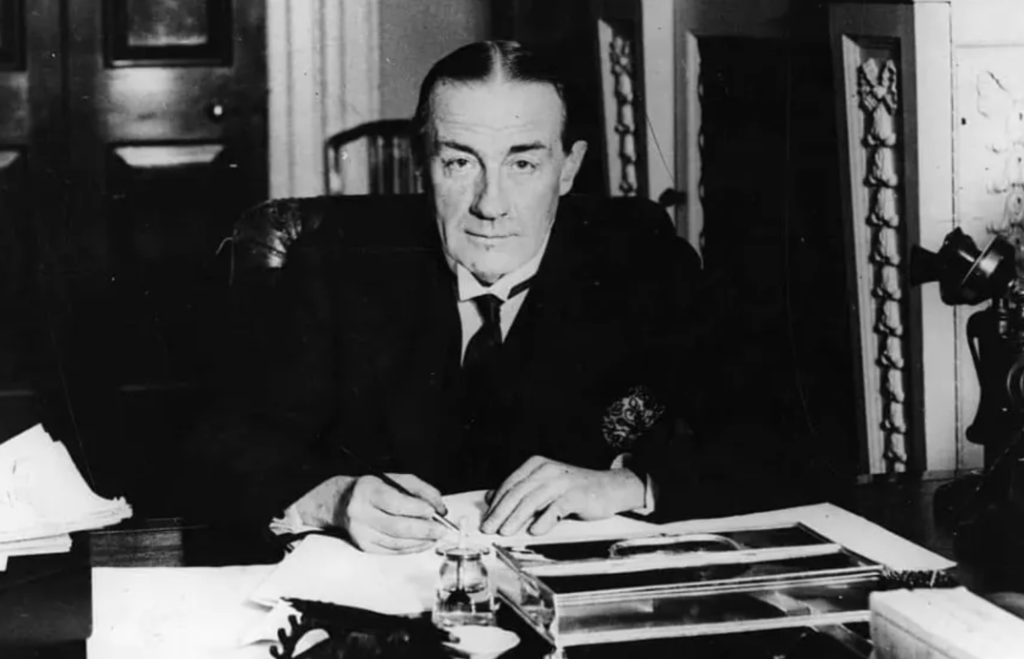 Due to splits in both the Liberals and Labour, the Stanley Baldwin-led Tories were able to obtain a today mind-boggling 55% of the vote. No government since has crossed the 50% threshold.
The closest was in 1955 when Anthony Eden, prior to his sink in popularity, earned 49.7%. Four years previously, Labour were still able to lose the election despite getting 48.8%.
Looking at modern landslides, Tony Blair achieved 43.2% of the vote but picked up 63.4% of seats – a further reflection of the 'flawed' first-past-the-post system. In 2005, Labour won a majority with just 35.2% of the vote.
Today, 50% seems like an impossible feat although this is around the figure Keir Starmer's Labour Party are polling at. Can they cross the margin of more than one in every two votes? It remains to be seen. As for myself, I'll believe it when I see it.
GRIFFIN KAYE.