When it comes to commercial panel show longevity, there are two panel games that stand head and shoulders above the others. Have I Got News For You has been going for over 22 years – starting under Thatcher – whilst QI: Quite Interesting has lasted nearly two decades, with 279 officially televised episodes. With such a long shelf life, both shows have seen some of the icons of comedy set foot upon the shows' panels. Thus, the following are five comedy legends who appeared on HIGNFY and five who appeared on QI.  
No Context Have I Got News For You: Instagram
No Context QI: Instagram, Twitter
---
HIGNFY: Ronnie Corbett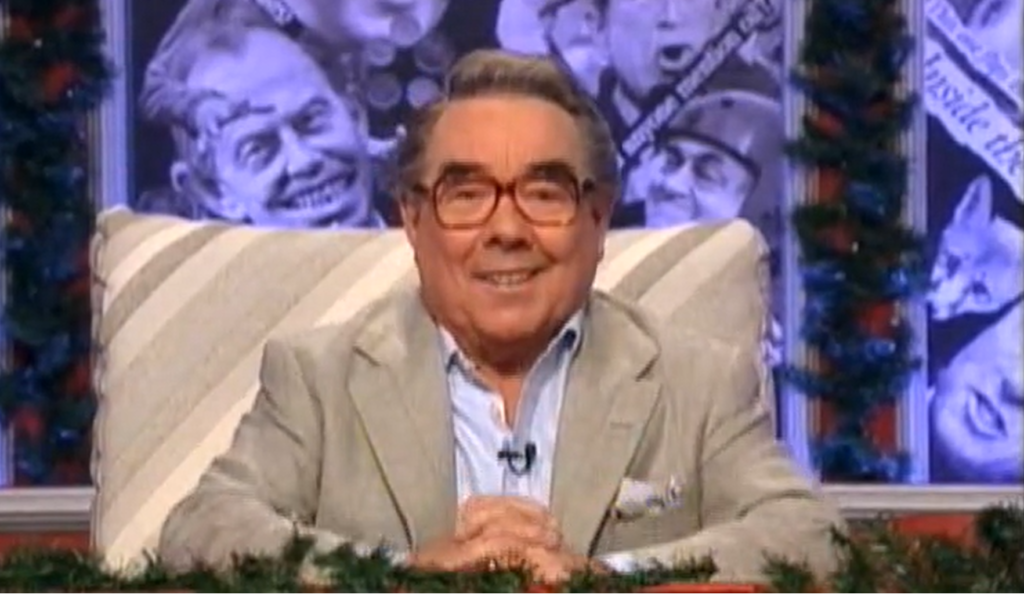 There may be no comedian who was as revered, respected, and successful as Ronnie Corbett CBE.
Needless to say, Corbett's biggest role was starring alongside Ronnie Barker, whom he met on the set of The Front Report. Alongside his famous chair monologues and other sketches, Corbett also presented a regular feature where he read out joke news stories and was thus a natural fit for the position of hosting an episode of HIGNFY.
The 5'1 74-year-old took the chair for the 2004 Christmas special. Joined by guest panelists actress Amanda Donohoe and artist Tracey Emin to discuss the resignation of Home Secretary David Blunkett, the political party leaders' Christmas cards, and the proposal of a Starsky & Hutch remake with Corbett and Jeremy Paxman.
Paul could not contain his visible delight and affection for Ronnie Corbett, who did a remarkable job hosting and looked like he had tremendous fun doing it.
---
QI: Barry Humphries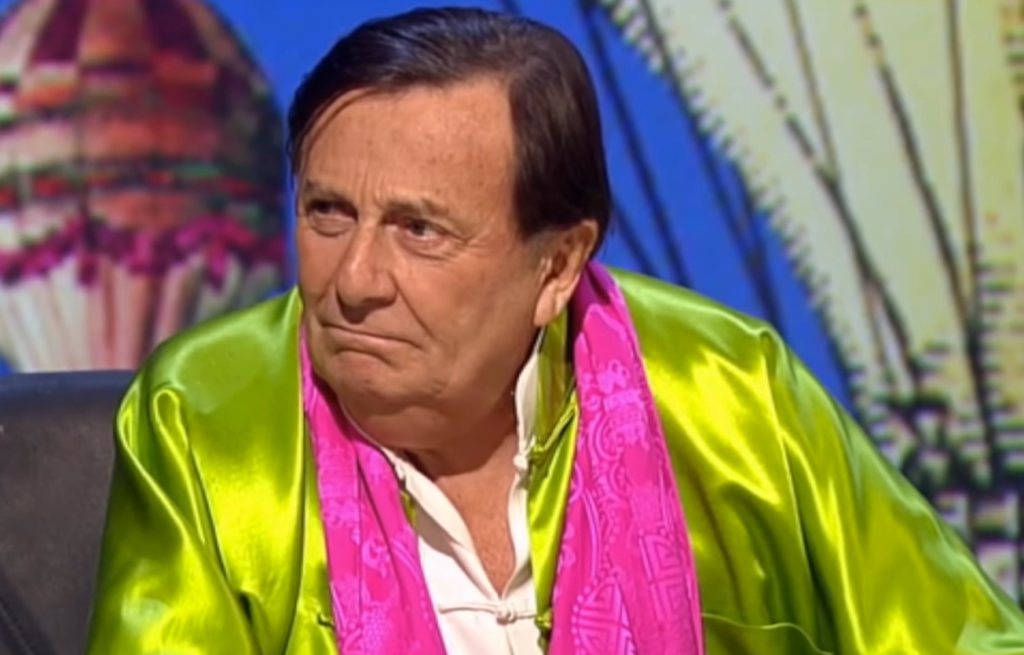 Described by his biographer as "The most significant comedian to emerge since Charlie Chaplin", Humphries CBE made a solitary QI appearance in the G series.
Australian-born comedian Barry Humphries has gone on to see a long and successful career in comedy across the world, garnering acclaim for his comic creations such as Les Patterson, Barry McKenzie, Sandy Stone, and most famously Dame Edna Everage. The latter of which is noted for her bombastic glasses, purple heart, and shrieking voice.
Humphries has seen glory elsewhere, nominated for BAFTAs and winning TONY awards as well as a successful TV career in both the UK and US with Dame Edna talk shows regularly drawing prominent names.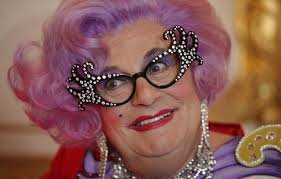 Humphries shared a panel with Bill Bailey and Rich Hall during his appearance. Humphries lost, proving himself to be a klaxon magnet, getting –36 points. He was notably dressed in a garish gown for the appearance.
---
HIGNFY: Mike Yarwood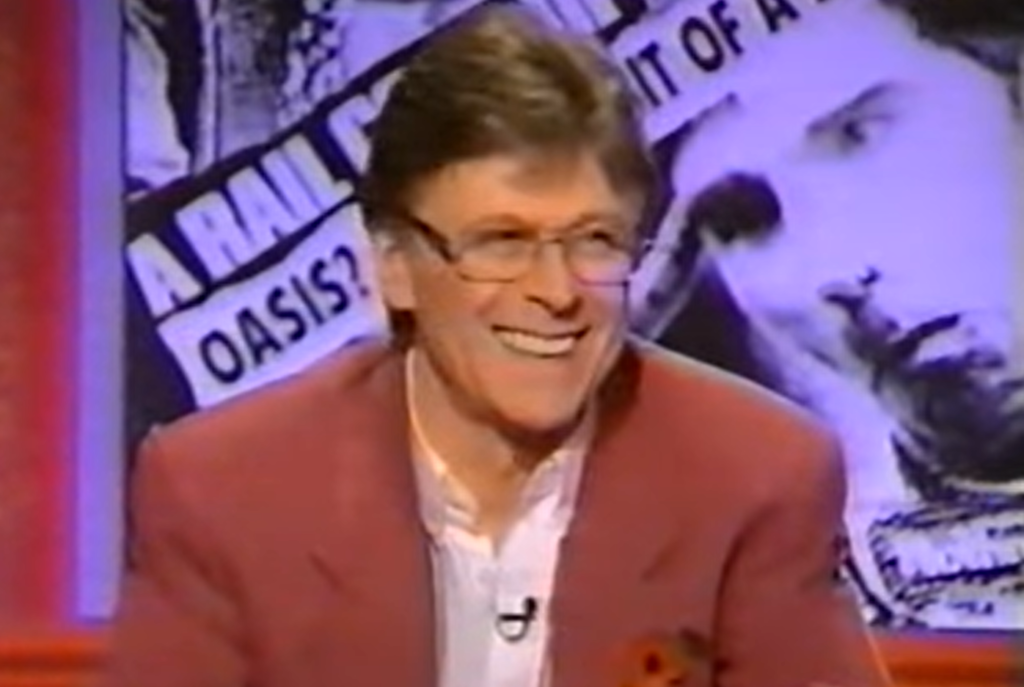 Mike Yarwood OBE's name may be lost on many people today yet in his day reeled in viewers in their millions for his TV shows. Yarwood was renowned for his impressions of famous figures as well as Christmas specials which featured huge guest names from all walks of life.
Despite being a huge name across two decades in the '60s to the '80s, Yarwood had all but faded from screens by the time of Have I Got News For You in 1995.
Yarwood's Thames TV show was cancelled in 1987, which pretty much spelt the end of his career after a failed resurrection on TV screens.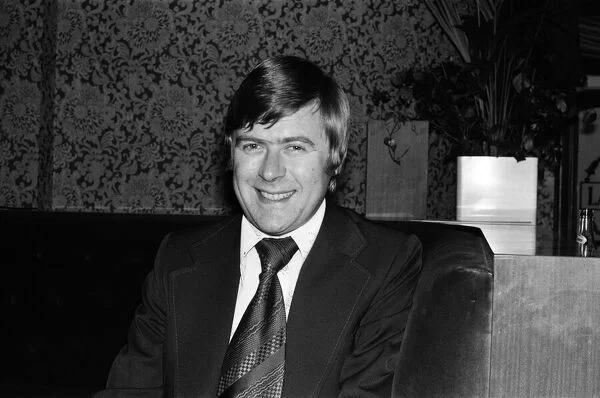 Yarwood mentioned in the episode the little work he was getting at the time. He too got a personalised round in the form of an impersonation section in which he was able to dust off his impressions from yesteryear including Harold Wilson, Bob Monkhouse, and Eddie Waring.
---
QI: Graeme Garden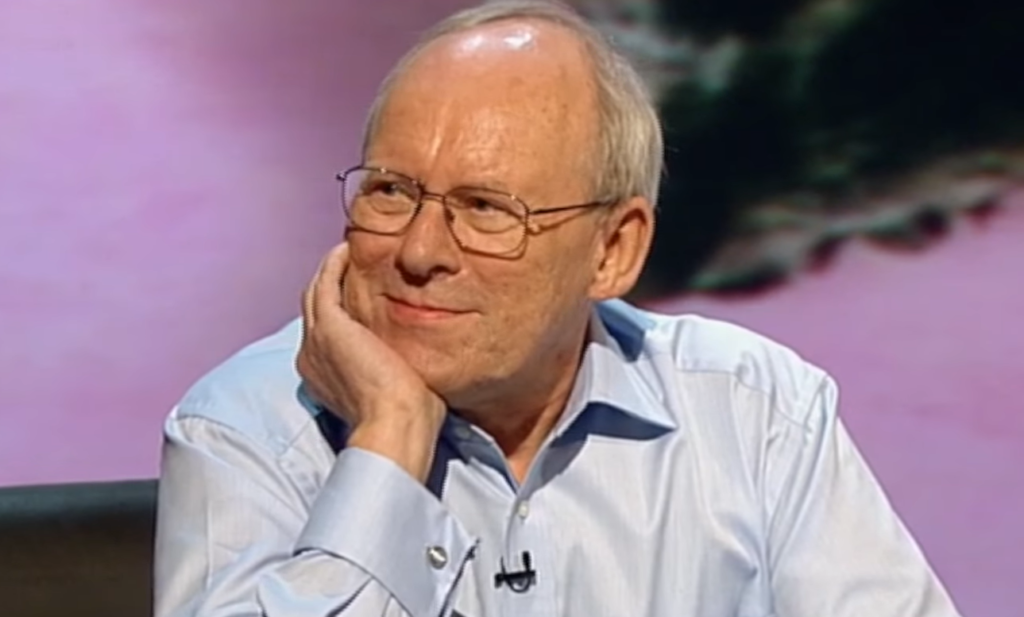 If there were one living embodiment of the old school culture of comedy, it would probably be Graeme Garden OBE.
The Scottish-born Englishman abandoned a career in medicine for the comedy stage, rising to fame in the 1970s as a member of the memorable comedy trio The Goodies, alongside Tim Brooke-Taylor and owl disturber Bill Oddie. This was a gig that got him two top 10 singles. He may, however, be better known for his five-decade span performing on the radio show I'm Sorry I Haven't A Clue, the improvised panel show.
Garden, despite the fact he is the only person on this list to appear in both QI and Have I Got News For You, rarely appears on television – especially in the modern age.
Although making two HIGNFY appearances, we have instead put him in the QI subsection of this list due to the nature of the episode.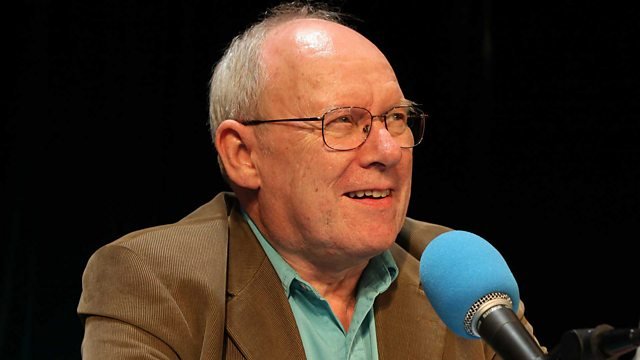 Graeme appeared in the D series episode "Divination", alongside Johnny Vaughn and Phill Jupitus. Alan was, on the only occasion in the show's history, not physically present although his seat was left vacant and would be there in voice, with a bellowing pre-recording played in the episode. Alan was absent, instead attending the EUFA Champions League final which featured his beloved Arsenal; they lost. If only Alan was at the recording of the "Divination" episode, he could have predicted the result – perhaps with some pearls or archery, both of which are real things.
Graeme won the episode by the way, getting seven points.
---
HIGNFY: Spike Milligan
Described as a "Great God" by John Cleese, Spike Milligan KBE has earned a reputation as one of the greatest comics of all time.
In 1994, ex-Goon Spike Milligan won the 1994 Lifetime Achievement Award at the British Comedy Awards. Admittedly an award he was probably waiting decades for already, the comedian – already in his mid-70s – caused a huge uproar at the event. Prince Charles, the future king, sent a congratulatory message to which Milligan called him a "grovelling bastard", sending the attendees into loud and long-lasting hysterics.
It was only a year after that Milligan made his one and only HIGNFY appearance, with both Ian Hislop and Paul Merton big fans of the British-Irish comic. Whilst Paul is claimed to have been the one able to get Spike on, Ina has since written a play about his life with Milligan an ex-Private Eye contributor.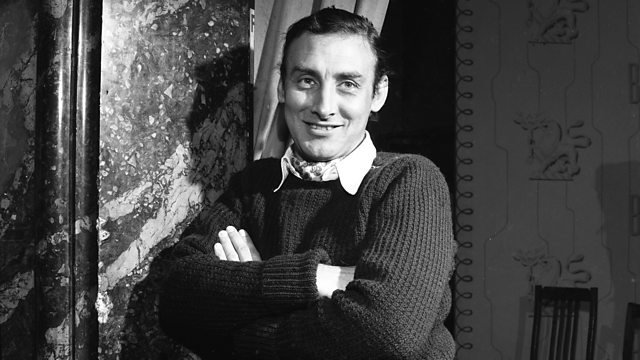 He and Ian would lose the episode to then-Daily Mail writer Andrew Neil and Merton.
Just as an aside, Milligan was again brought up in a later episode in which Paul recited that Spike wanted his grave to read: "I told you I was ill."
---
QI: Terry Wogan
Okay, you may question Sir Terry Wogan's status as a comedian but he was certainly a fatherly-figure on British TV who had a distinctively-comic deadpan style.
The Irish broadcaster was one of the biggest celebrities of his day, with a highly-popular radio show regularly drawing several million listeners. As for TV work, Wogan was the long-time host of the Eurovision Song Contest (a role now taken by Graham Norton) and game show Blankety Blank. Wogan even hosted his own eponymous chat show which saw memorable moments from the mockery of conspiracy theorist David Icke to an unpredictable appearance from loose cannon Nicholas Cage to a heated interaction with David Bowie.
As the abiding host of the annual Children In Need broadcasts, it made sense for Wogan to appear on the Children In Need special in 2008 for the "Families" episode. In the most Wogan thing ever, Pudsey (the mascot bear) originally took the place of Terry until Wogan walked out to take the seat.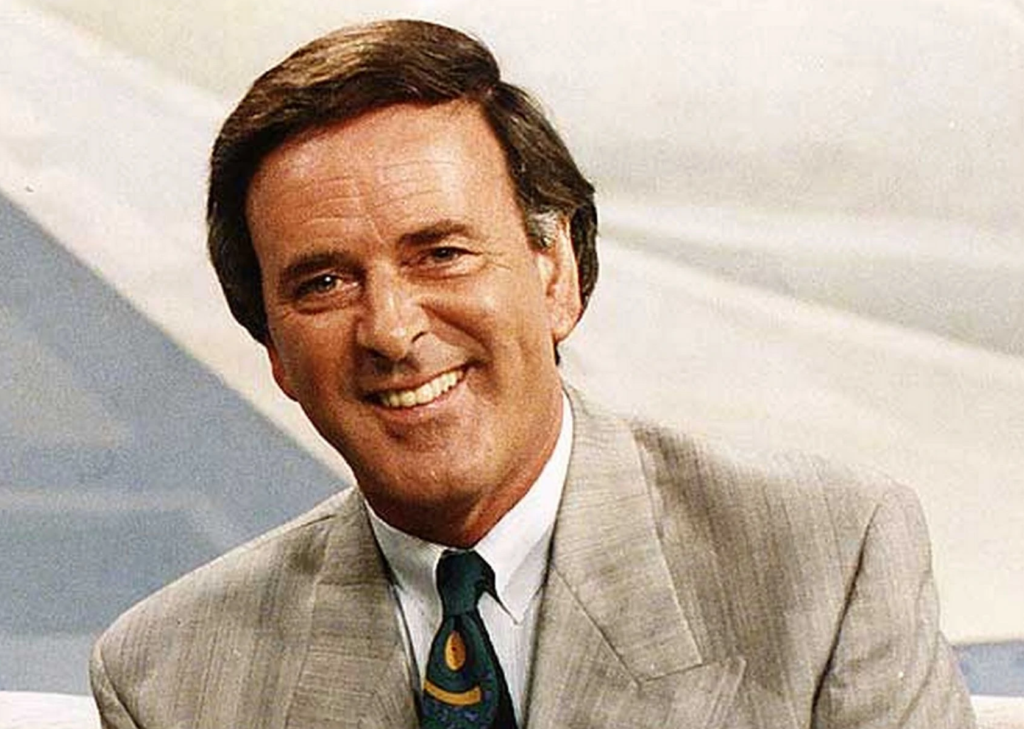 Wogan came last in the recording, discussing everything The Swiss Family Robinson, jelly babies, and Bertrand Russell amongst others topics.
---
HIGNFY: Bob Monkhouse
People today will be aware of Jimmy Carr's Thanos-worthy attempt to host every panel show out there, an imitation of one of his self-admitted heroes: Bob Monkhouse OBE.
Although an ex-comedian even working alongside Bob Hope, Monkhouse became a bigger name as a game show-hosting comic. Monkhouse attracted millions of viewers across his successful string of shows which includes The Golden Shot, Celebrity Squares, Family Fortunes, Opportunity Knocks, Bob's Full House, and Wipeout.
Monkhouse's first HIGNFY appearance was in 1995 before another in 1997.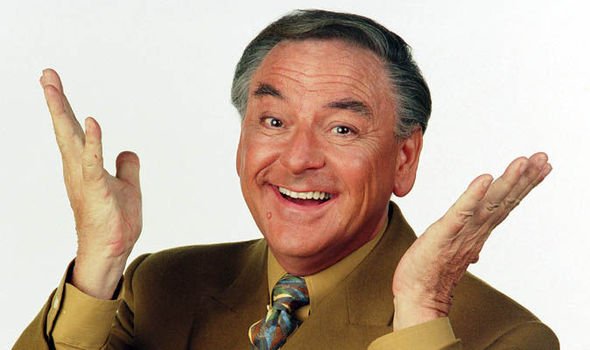 Monkhouse was also hosting The Bob Monkhouse Show, which gave new comics a new spotlight. Although losing both times (both times teamed with Ian, opposing Francis Wheen and Ken Livingstone respectively), the show allowed a career resurgence of sort with the book Beyond A Joke: Inside The Dark World Of Stand-Up Comedy even comparing his revival to that of Bruce Forsyth's when he appeared on the programme.
---
QI: Barry Cryer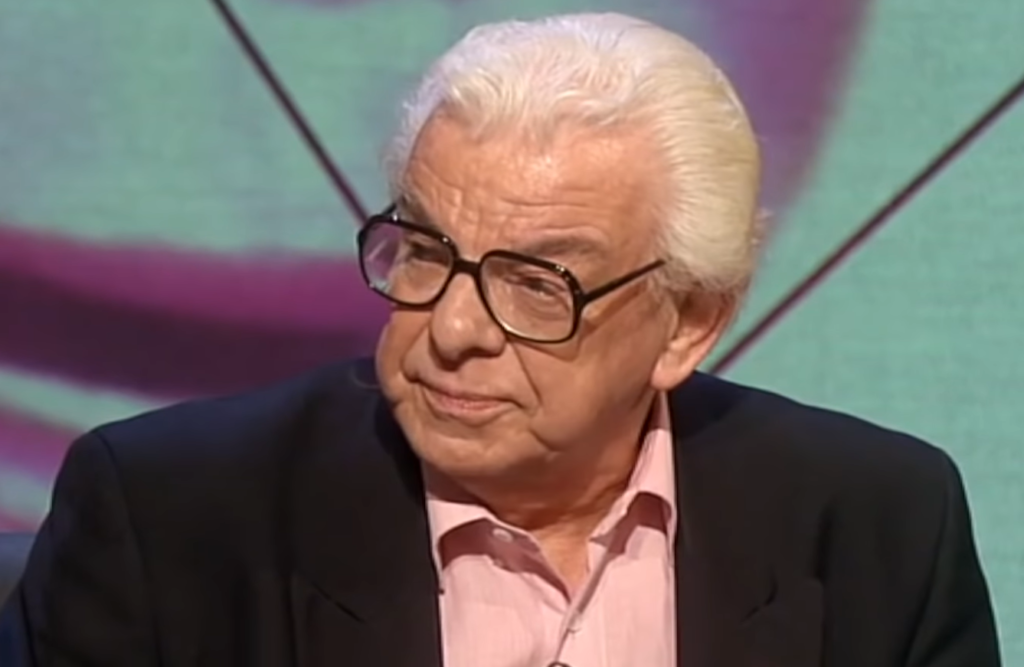 Looking at Barry Cryer OBE's resume is a virtual who's who of comedy, having worked with everyone from Dave Allen to Morecambe & Wise, Tommy Cooper to David Frost, and Les Dawson to Graham Champman in a career spanning 60 years.
A popular after-dinner speaker and talking head on comedy retrospectives and the like, Cryer may be best-known in terms of broadcasts through I'm Sorry I Haven't A Clue.
Barry, who appeared in the "Bible" episode – the fourth of the B series – was able to get in various anecdotes and gags in the episode. He would however, end up losing the episode, coming in joint-last with Alan Davies on –6 points.
Always the class act, Barry even directed the audience to clap for winner Jeremy Clarkson as the show-ending theme rang out.
---
HIGNFY: Peter Cook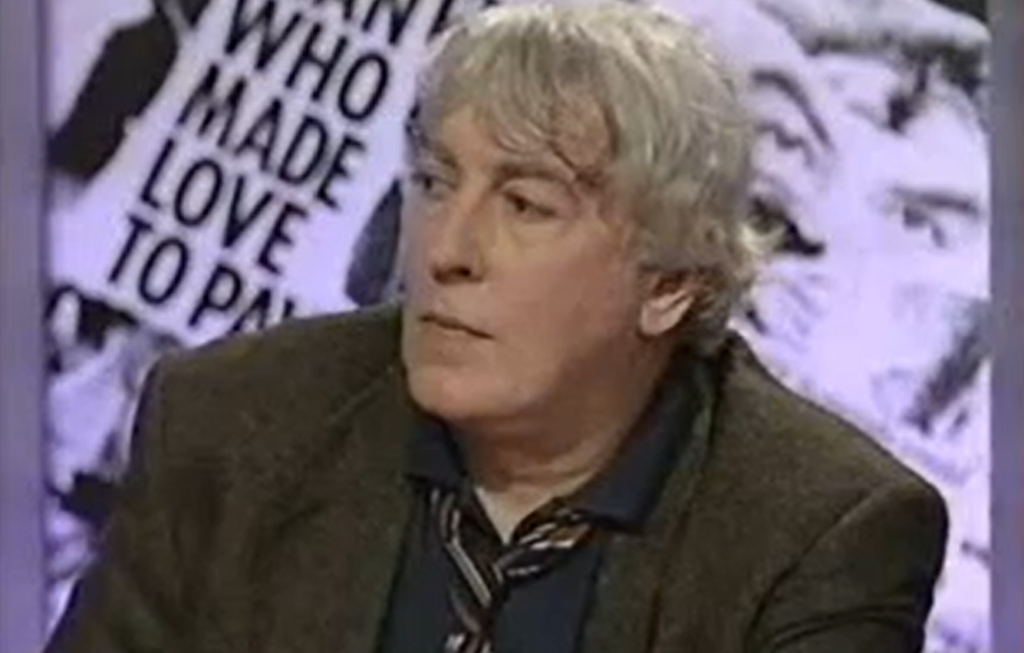 It is fitting that one of the most instrumental figures in the history of Private Eye made a HIGNFY appearance considering Ian Hislop was chosen for the show due to his position as the then (as he still is now) editor of the paper.
Since voted the greatest comedian of all time, compiled by 300 comic minds, Cook was perhaps most memorable for his double act with Dudley Moore including BBC sketch show Not Only, But Also… Although many tapes of the two have been wiped by the BBC, the show Britain's Favourite 70s Comedy sees the two put on a pedestal by other hugely significant comedians from Graeme Garden, Jo Brand, John Lloyd, and others.
Such a revered icon, it is a startling sight to see Peter Cook on a game show, sharing a panel with Ian and Paul. His first of two appearances has been highly praised, with Cook tackling everything from the US involvement in Somalia to the high-profile divorce of Princess Diana/Prince Charles to Michael Portillo's dog. The Private Eye team lost the episode. One Reddit user described as featuring the "two…greatest British humourists ever" as the other guest panelist was Hitch-Hiker's Guide To The Galaxy author Douglas Adams.
He made another appearance in series five, winning when teaming with Paul Merton.
---
QI: Victoria Wood
Even in the modern age, comedy – perhaps more so than other industries – is still primarily male-dominated. One huge exception is Victoria Wood CBE, seen as an inspiration by Jo Brand, Jennifer Saunders, Isy Suttie, and others who have since taken the reins.
A sketch comic, Wood worked alongside a variety of actors/actresses, principally Julie Walters. As Seen On TV served as one of the most highly-regarded examples of the brilliance of her work with the famous recurring "Acorn Antiques" segments. She has also appeared on radio shows, travel shows, sitcoms, biopics, and other sorts of programming. Victoria is one of the most beloved and highly-rated comedians of all time.
Wood appeared in the K series in the episode "Kitchen Sink", appearing alongside fellow comedians Jason Manford and Richard Osman.
Introduced as being "Sharp as a knife", Victoria's appearance may have taken viewers by surprise considering her refusal to appear on comedy panel shows. As The Independent noted, she was "irritated by the preponderance of loud-mouthed men on its panel shows."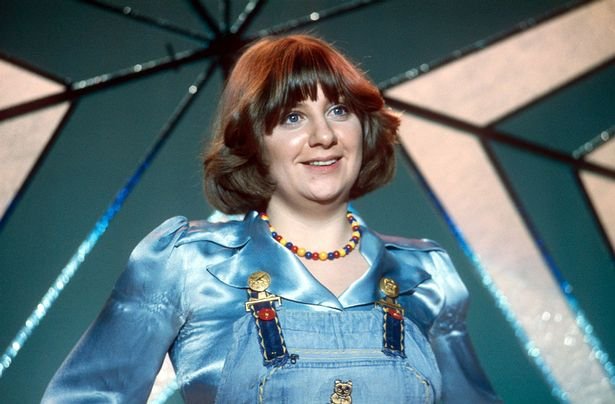 She would come second in the episode, a point below Alan Davies.
Unfortunately, Wood would pass away shortly after from cancer but she will live on, as will all of those listed even if these appearances on commercial TV are merely blips on their radar.
GRIFFIN KAYE.