Download Festival recently made a historic announcement, revealing that Liquid Death will become the first-ever headline partner in its 21-year history.

Liquid Death previously partnered with the festival as a still and sparkling water provider at last year's 20th-anniversary event. Interestingly, festival attendees consumed more than twice the amount of water compared to the previous year.
The headline sponsorship was announced just five days before the revelation of Download Festival's 2024 lineup, scheduled for Tuesday, November 7th.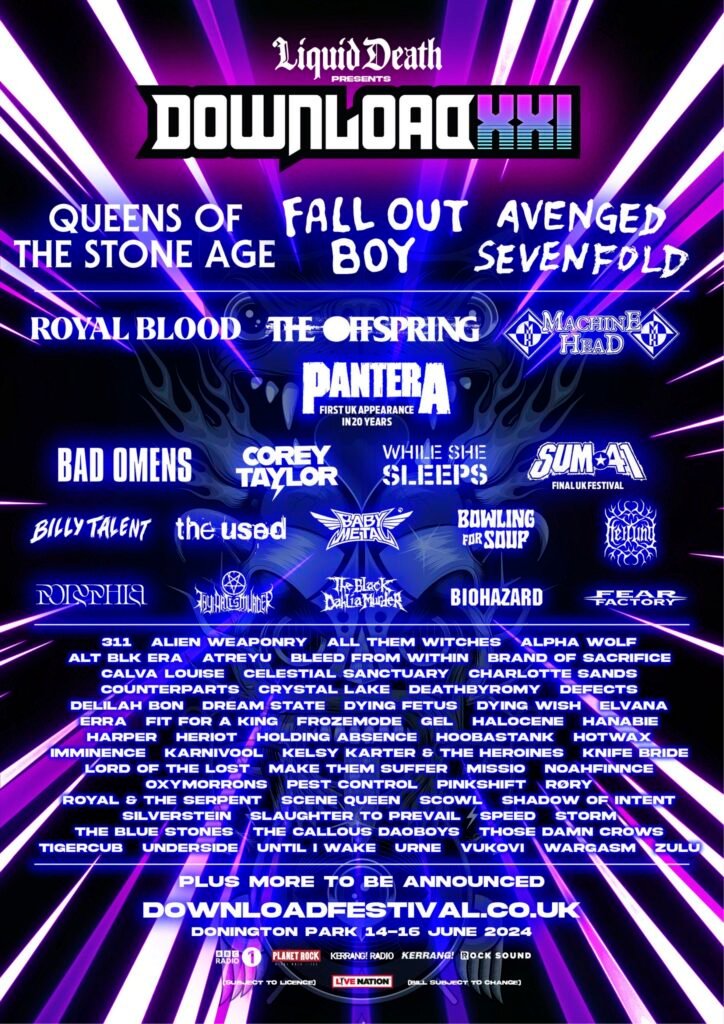 Unlike last year's special 20th-anniversary celebration, Download Festival will revert to its traditional three-day format. The festival will occur from Friday, June 14th, to Sunday, June 16th, with campers holding five-day tickets permitted to arrive from Wednesday, June 12th, to establish their campsites.
Courtesy Liquid Death | Download Fest